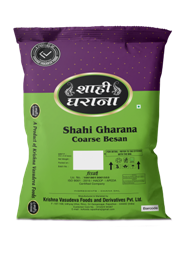 MARWARI BESAN KE GATTE
Besan ke Gatte isan authentic Rajasthani recipe. This traditional recipe is made using besan(gram flour) and is loved by all. Gatte means cooked gram flour dumplings,which are added to spicy curd gravy to make this scrumptious recipe. It is ahealthy recipe that can be packed for school tiffin and is apt for office goerstoo. This delicious dish is an integral part of the Rajasthani thali and tastesbest with chapati/poori. If you are a spice lover then you can customize thisdish by adding more green chillies, as per your taste. Serve this deliciousrecipe with pooris and boondi ka raita and garnish with some mint leaves.
Ingredients
1 1/4 cup gram flour (besan)

1 1/4 cup yoghurt (curd)

2 teaspoon cumin seeds

1 pinch baking soda

1 tablespoon salt

2 cinnamon

1 tablespoon chopped coriander leaves

1/2 cup water

3 teaspoon chopped ginger

1 cup vegetable oil

1 teaspoon red chilli powder

4 teaspoon coriander powder

6 clove

2 bay leaf

2 pinch asafoetida
For Garnishing
2 teaspoon chopped mint leaves

4 chopped green chilli

1/4 tablespoon garam masala powder
Instructions
Step 1

Whisk together ginger, 1 tsp mint leaves with 1/4 cup yogurt. Add 1/4 cup oil,gram flour, 1 tsp cumin seeds, half of the red chili powder, baking soda andsome warm water. Knead into hard, pliable dough. Divide the dough into 8portions and shape into 6 to 8 inch long cylinders.

Step 2

Boil 6 cups of water in a pot. Cook the cylinders for 20 minutes. Remove themwith a slotted spoon and keep them and the liquid aside to cool. Cut thecylinders into 1/2 inch pieces.

Step 3

Heat the oil in a kadhai over moderate flame. Deep fry the cylinders tillgolden brown.

Step 4

Whisk the remaining yogurt in a bowl. Add coriander powder, the remaining redchili powder, turmeric powder and salt. Keep it aside for 10 minutes.

Step 5

Heat 3 tbsp oil in a pan over moderate flame. Add the remaining cumin seeds,cloves, cinnamon sticks and bay leaves. When the cumin seeds starts tosplutter, stir in the asafoetida. Reduce the flame and add the yogurt mixture.Cook on a low flame till the gravy starts boiling.

Step 6

Add 2 cups of the reserved liquid to the pan and bring it to a boil and thensimmer for 5 minutes. Add the cylinders and simmer for 10 minutes. Remove fromthe stove and pour the dish in a serving bowl. Garnish with the remaining mintleaves, green chilies and garam masala. Serve hot with pooris and raita.